---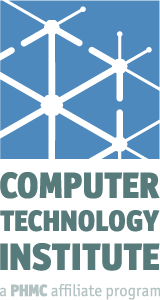 Programs
Are you looking for network administrator training? Or, do you want specialized training for database management? Your search ends here! CTI offers superb technical support training in Philadelphia. We are a Microsoft Certified Partner and a Novell Academic Partner - you will benefit through our access to the latest technology available which will ensure that you are prepared for positions including technical support specialist, network administrator, programmer, customer account executive, web developer, and many more.
At MCC Computer Technology Institute you can major in:
Our computer technology school mirrors conditions that exist in the industry and creates a learning environment that teaches theory and provides practical hands-on experience with real-world exercises. At the end of your training, you will earn an Associate in Specialized Technology degree and you will be prepared to take various certification tests, depending on your major.
CTI is nonprofit, we respond to you, the student.
100 S Broad St. 8th Floor Philadelphia, PA 19110 Tel: 215-568-9215
© Copyright 2004-2014 Computer Technology Institute. All rights reserved.
My own update/redesign of CTI's website
---
Domain Registered at:
|