---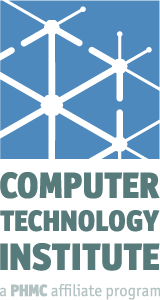 Financial Aid
At CTI, we work hard to make sure our students receive all the financial aid they qualify for in the form of grants, loans and scholarships. Our experienced staff will provide you with information about a variety of resources to help fund your education.
Financial Aid Terms & Information to Know

Loans

Students may borrow loans to obtain a college education. You must pay loans back after graduating from school.

Student Loans

Dependent students may borrow up to $5,500 their first academic year. Independent students may borrow up to $9,500 their first academic year. Repayment starts six months after last date of attendance - minimum monthly payment based on total amount borrowed.

Grants

Grants DO NOT have to be repaid. Grants are tax dollars at work. Grants are available to qualified students

Pell Grants

Range from $555 to $5,550 per academic year for those that qualify based on need.

Pennsylvania Residents Grants (PHEAA)*

The amount of your award is based on your family's actual financial and non financial circumstances.
* Available only for students in certain programs greater than 12 months in length.

Payment Plans

Interest-free payment plans may be available to assist students/parents in spreading the educational investment over a greater period (no more than 12 months). Developed with a CTI Financial Aid Advisor.
* Note: All amounts shown are based on 2010-2011 regulations.



CTI is nonprofit, we respond to you, the student.
100 S Broad St. 8th Floor Philadelphia, PA 19110 Tel: 215-568-9215
© Copyright 2004-2014 Computer Technology Institute. All rights reserved.
My own update/redesign of CTI's website
---
Domain Registered at:
|