---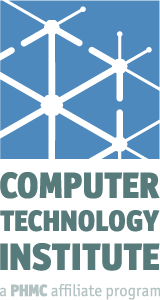 Career Services
Employers Who Have Hired CTI Graduates
Externships
At the end of your program, you will be sent on a mandatory Externship where you will be able to gain actual work experience while earning school credits along with gaining powerful networking contacts. All students have to complete 195 hours on an externship to graduate.
CTI is nonprofit, we respond to you, the student.
100 S Broad St. 8th Floor Philadelphia, PA 19110 Tel: 215-568-9215
© Copyright 2004-2014 Computer Technology Institute. All rights reserved.
My own update/redesign of CTI's website
---
Domain Registered at:
|