---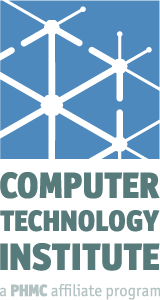 Admissions
Requirements
Admission to Metropolitan Career Center/Computer Technology Institute is based on the following:
Applicants must be 18 years of age or older and provide proof of graduation from high school or possess GED achievement.
Applicants are required to take a placement assessment using the Wonderlic Scholastic Level Exam. If the applicant scores 13 or higher, the applicant can move to step three below.
If an applicant scores below 13, he/she must have an individual assessment completed with a Metropolitan Career Center/Computer Technology Institute instructor, who will determine remedial needs and design a remedial plan. The applicant's acceptance into Metropolitan Career Center/Computer Technology Institute is contingent upon their successful completion of the recommended remedial sessions and meeting all academic competencies in the remedial plan. Once the applicant has met these requirements, he/she will retake the Wonderlic exam. If the applicant passed the entrance exam, he/she can proceed to step three.
Applicants who meet all the requirements will be scheduled for a personal interview and must be recommended into the program of study prior to enrollment. Each candidate is notified in writing regarding acceptance into the program.
CTI is nonprofit, we respond to you, the student.
100 S Broad St. 8th Floor Philadelphia, PA 19110 Tel: 215-568-9215
© Copyright 2004-2014 Computer Technology Institute. All rights reserved.
My own update/redesign of CTI's website
---
Domain Registered at:
|