---
McDonald's Cash Register
---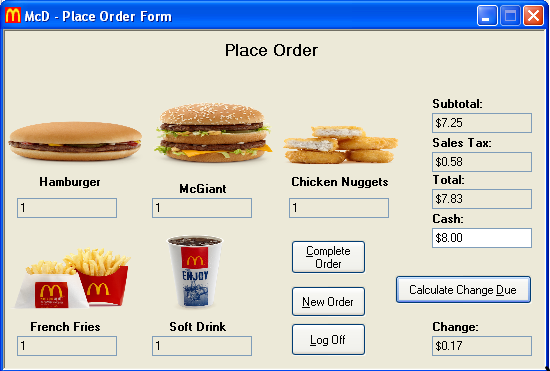 This project was to create a touchscreen cash register for a fictitious McDonald's restaurant. The pictures of the products are real but some products and prices are fake.
Download Files
Changelog(08/02/2012)
Added Special Instruction area for special orders
Ability to print a receipt has been added when pressing Calculate Change Due
Added a method of payment group box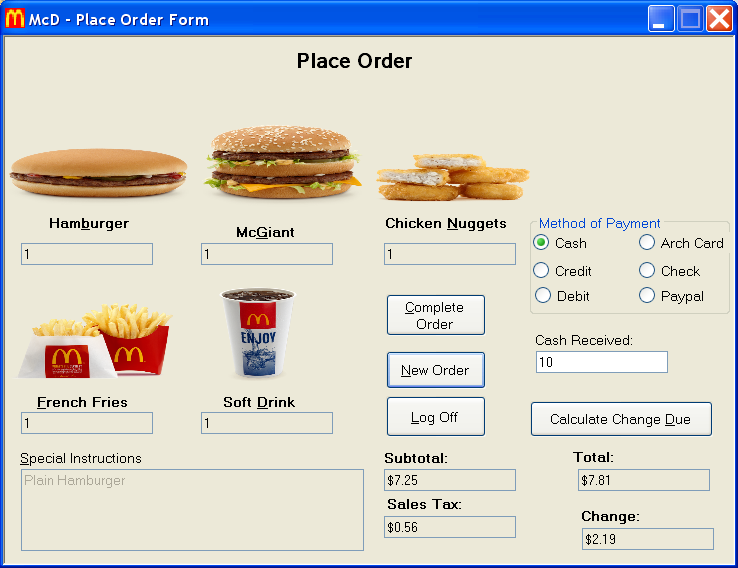 Portions of McDonald's Cash Register are property of McDonald's Corp.
---
Domain Registered at:
|
|